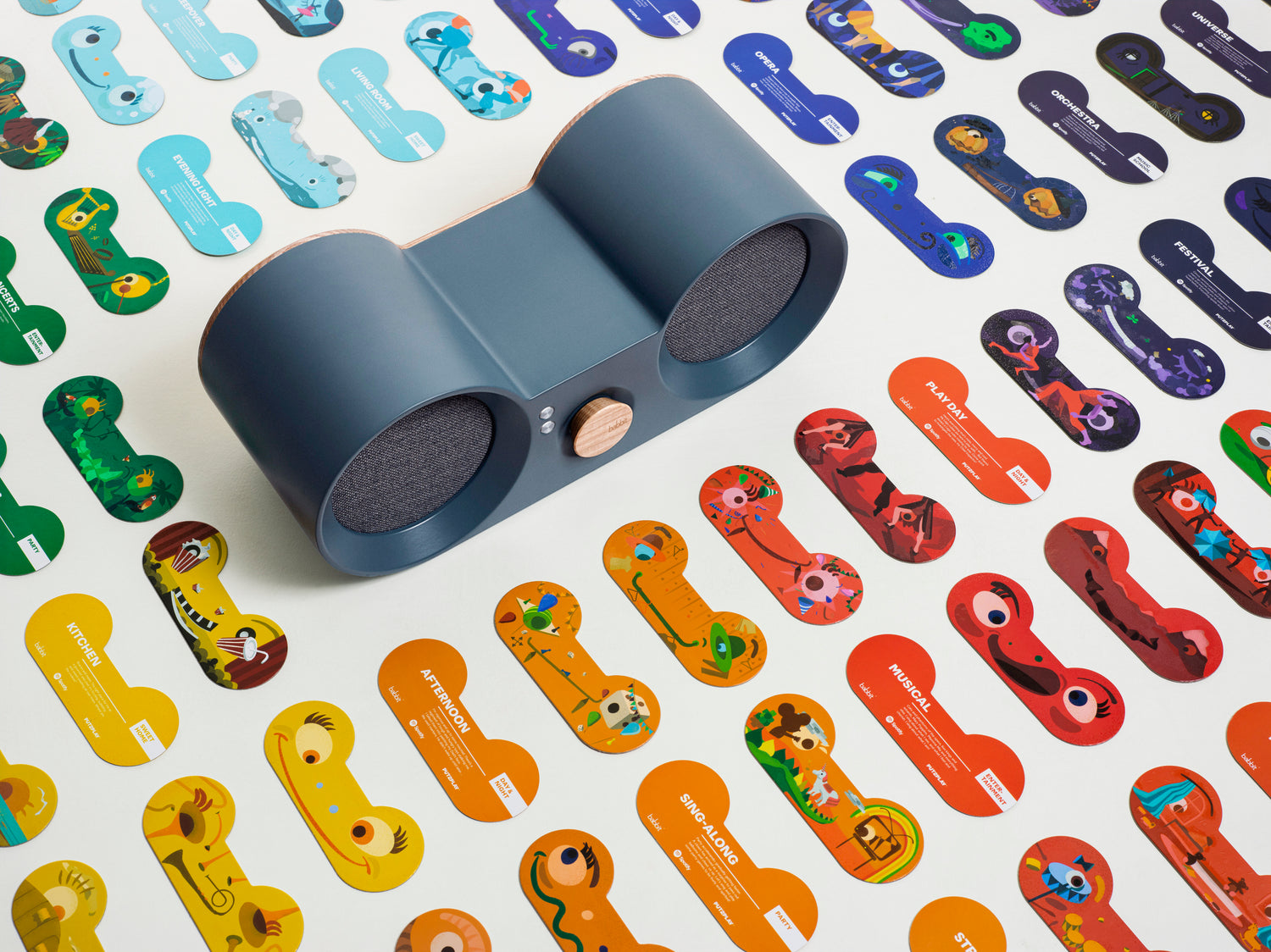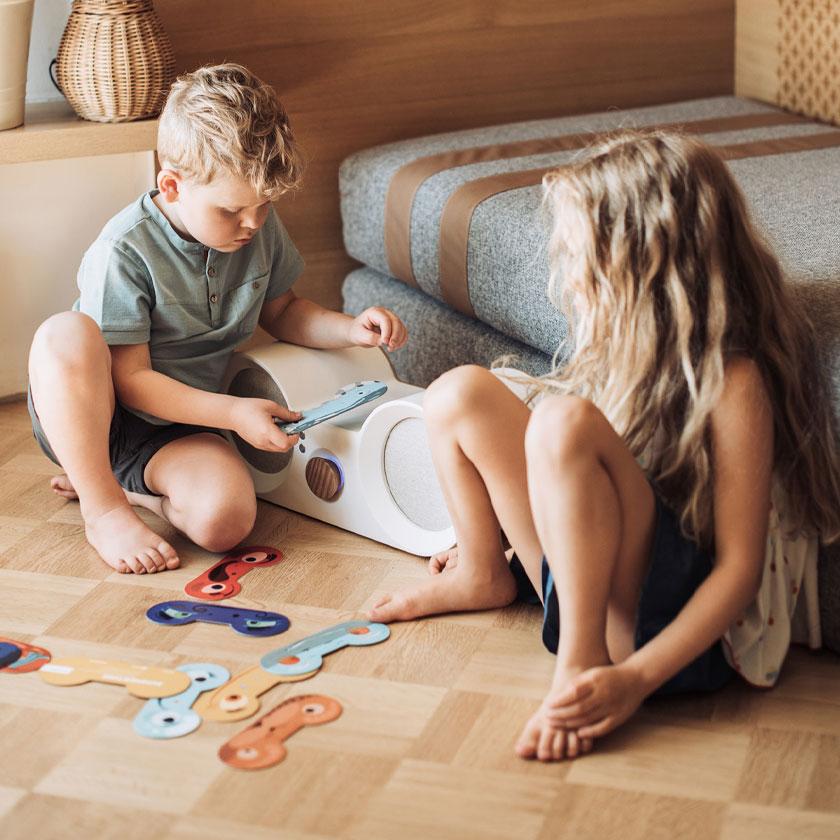 QUALITY PLAYLISTS CURATED FOR KIDS
Babbit Rainbow® is a collection of coloured 7 cards for hand-picked, carefully curated compositions.
To access the playlists recommended by Babbit, you need to use Spotify.
Assign cards with our curated playlists in the Babbit companion app.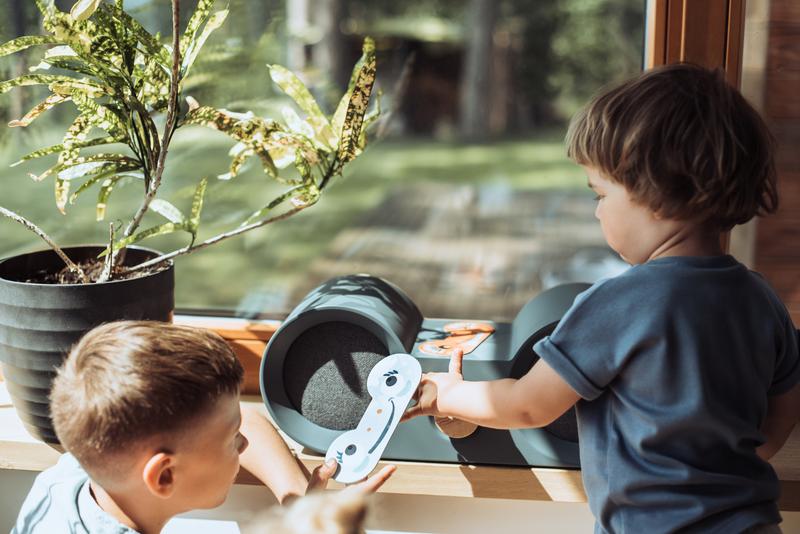 EMBRACE A HEALTHY CURIOSITY IN MUSIC
From Bach to Sheeran, from Australian Didjeridoo to Japanese lullabies, from violin concerts to hip-hop. Let them explore recommended selection of music spanning time, origin, style and diversity.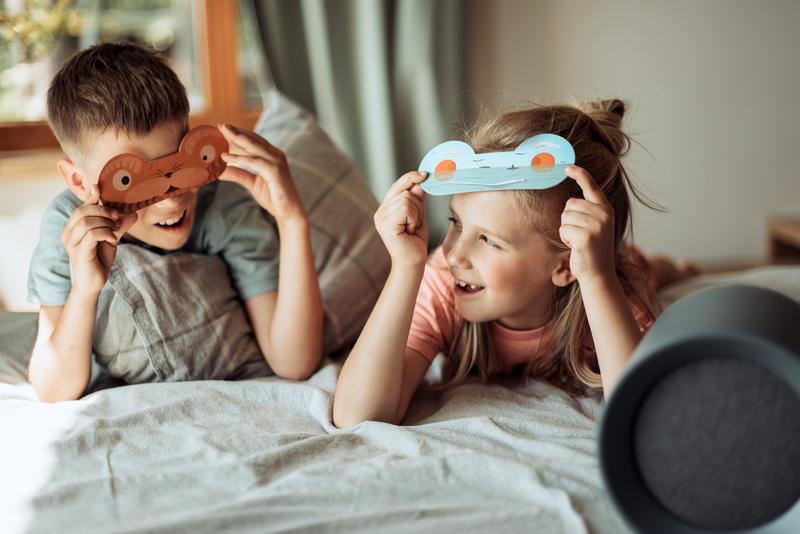 HAND-PICKED BY EXPERTS
The Babbit playlist collection was arranged by four music experts - a DJ, a music journalist, a producer, and a composer - ALL DADS too!
They have carefully selected a range of 1,200 songs that will spark curiosity, engage and entertain. The tracks are split into 56 playlists for the whole family to enjoy!